Momiji + Luli Bunny in Buenos Aires!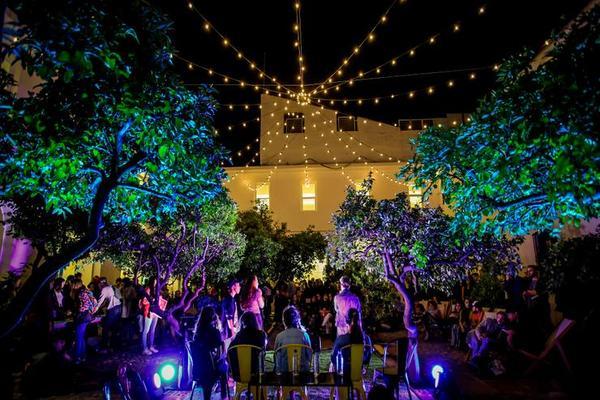 We bring you a riot of colour and creativity from Buenos Aires! Momiji fans will know & love our amazing designer Luli Bunny. We've been working with Luli for many years now (right back to her first Book Club dolls in 2010!)
Luli lives in Argentina and we love that she's part of our Momiji global family. Last week Luli and her Momiji dolls were part of a mesmerising event which took place to celebrate the reopening of the Recoleta Cultural Center. In the space of 4 hours 40,000 people passed through the brightly coloured entrance into a world of art, design, sound and innovation. There were lines down the street with people waiting to participate in the exhibitions, installations and even an interactive relaxation room! It looks like it was a spectacular night. 
Luli's Momiji dolls formed part of an exhibition of collectible toys and contemporary sculpture. Each doll was displayed in her own little bubble. It looked fantastic! (Luli sent us some super cute video messages while she was there so we could feel the buzz of the party.)

We hear the party continued on the street after the doors closed at 10pm. Massive thanks to Luli for the photos and for always being such a delight to work with, as well as a special friend. Sending you lots of love!
(Luli & Gaston + a mystery lady)

If you'd like to see all of Luli's Momiji dolls then check them out here.