Welcome to the Little Starlight Girl Gallery.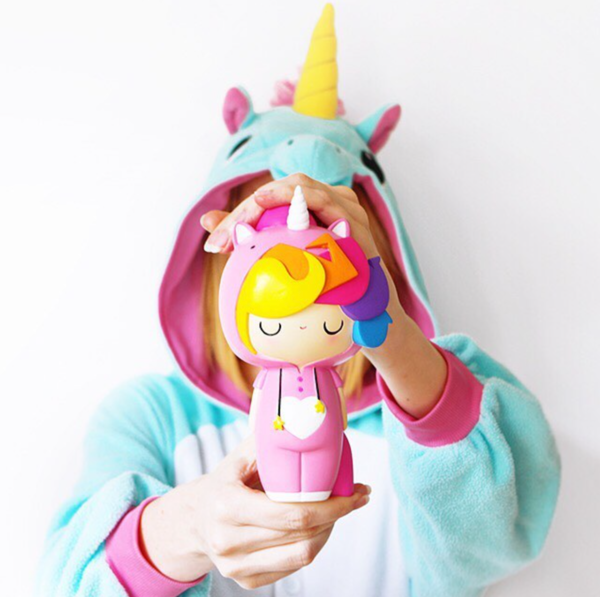 We asked you to get involved in our Little Stralight Girl art contest, and you guys delivered. You seriously delivered. 
The challenge was to draw or paint Little Starlight Girl however you liked. We weren't looking for perfection, we were looking for pictures that brought us joy and lifted our spirits. 
CHOOSING WINNERS WAS NOT EASY. There was so much talent to choose from. In the end we just had to go where our hearts led us.
Here are our top three.
1st place @pocketfuljoy


This painting just bursts with warmth and kindess and we loved the use of watercolour. Congratulations!
2nd place  This was drawn by @leannieannie's daughter.
As soon as we saw this one we were in love. The colours are gorgeous, it's so gentle and peaceful. Little Starlight Girl looks like she's having the loveliest of dreams!
3rd place @angeliqueblond
This girl has got SKILLS! We could really feel the magic from this piece and we loved your interpretation of the Momiji doll into a human girl. So lovely!
Thanks to you EVERYONE who entered. Honestly, you lifted our spirits in a tough week. I hope that taking part will have provided some comforting creative time. We'll be back with more contests, challenges and crafts over the coming weeks. Thanks for being part of our community - we feel very lucky to have you all. 
If you'd like to see all the entries then treat yourself to a scroll through #MomijiTogetherAtHome on Instagram - they're all amazing. I was going to post some special mentions here of entries that we also loved but I honestly can't stop adding to it. I think what I'll do is feature some on Instagram over the week ahead. There are lovely stories & words that accompany many of the entries so it would be good to share those too.
Thanks again. Look after yourselves. 
Lots of love!