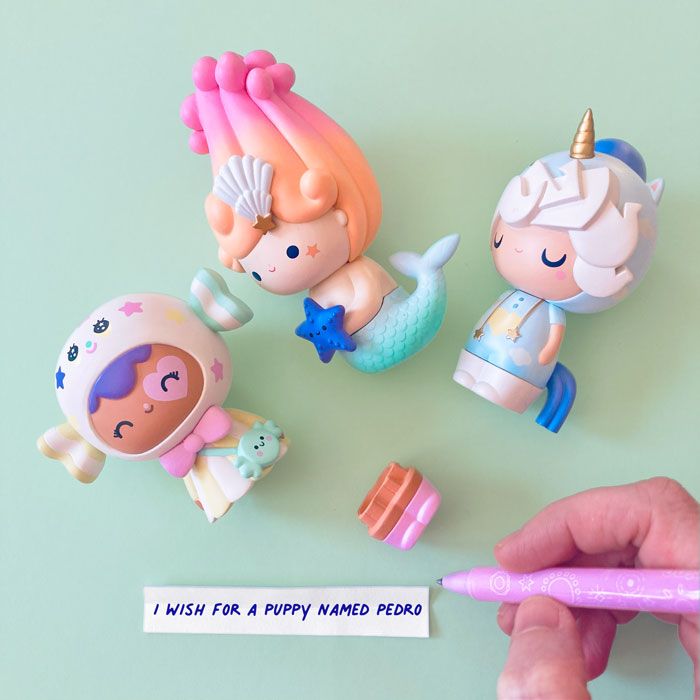 Everyone knows Momiji dolls are magic, right? Inside each character there's a tiny hidden card for your secret wish. Write it down, hide it in the doll and then BELIEVE!

This weekend we're giving away 5 wishing dolls. You can choose from Mizu, the mermaid, Candy Button or Little Starlight Girl.

Obvs, you can't tell us what you'd wish for now - otherwise it won't come true. But if you'd like to enter, leave a comment and tell us what your biggest wish was when you were 5 years old! Contest closes at midnight on Monday and we'll pick 5 winners at random. Keep your eyes peeled on Tuesday for a list of winners.
Each winner gets a wishing doll of their choice!
Happy reminiscing!