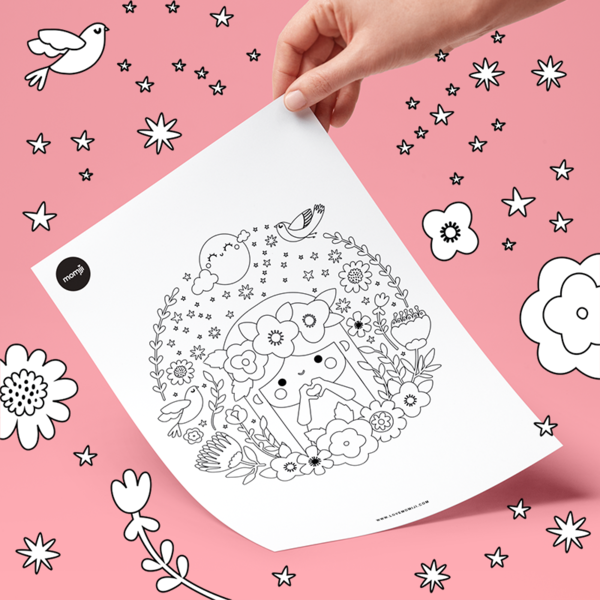 We're back with another colouring project. This time we bring you Blossom. Just click here to download and then decorate your page however you like. This one has lots of lovely intricate details - perfect for a quite afternoon with your favourite tunes and a steady supply of tea.
If you want to see Blossom in her original colours you can check her out here. 
Please do share your finished creations with us on Instagram. Follow us, we're @MomijiHQ tag us #momijidolls
Sending you all lots of love.