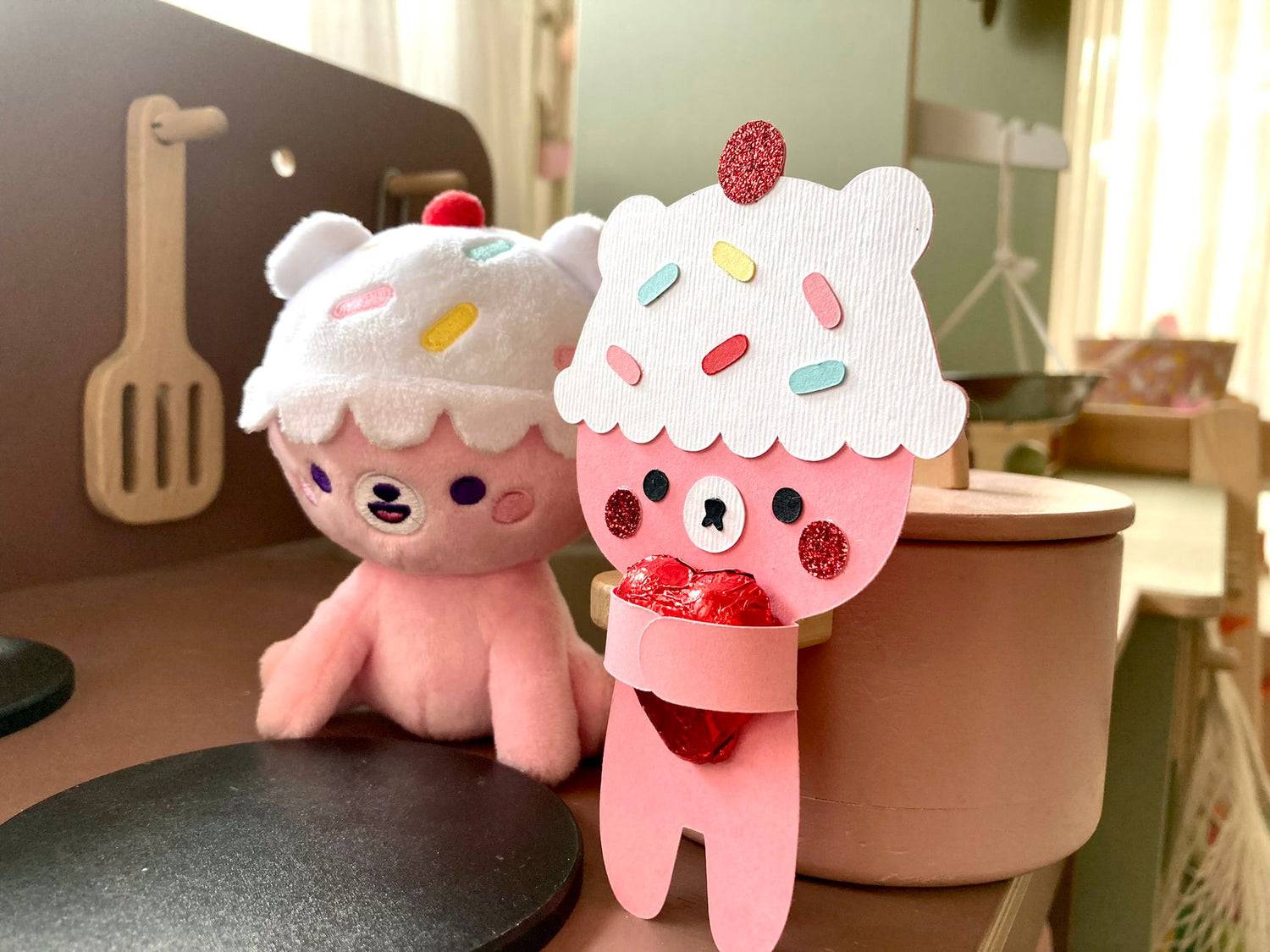 You may recognise Bruno from our Afternoon Tea plushies. Despite his serious expression, he's total romantic. He's here to help you spread the love this Valentine's/Galentine's day. 
If you want to show some hand-crafted dedication then have a go at making these as gifts this year here's how.  
If you're not feeling too dexterous then we've got so many cute Valentine's gift ideas right here.