Day 3 of your Momiji Advent Calendar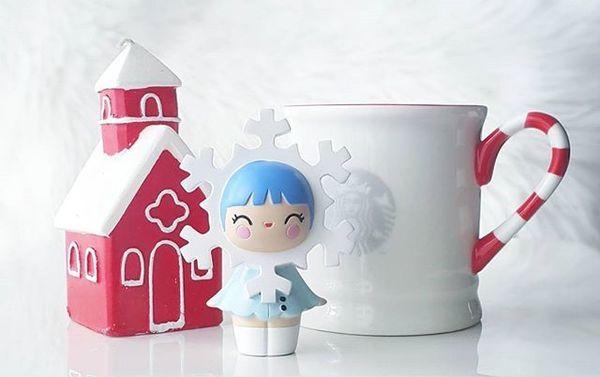 Welcome to Day 3 of your Momiji Advent Calendar!
As it's Sunday we felt that behind today's window ought to be a dose of festivity and relaxation. In fact, today could be a good day to catch up on Day 1 (enter our contest! It closes at midnight tonight) and Day 2 (get crafty and make your Galaxy Girl Crown!). To accompany your Sunday lounging, we bring you Flossi's Vintage Festive Playlist. Flossi is one of our Limited Edition Christmas dolls for 2017. 
When Helena first showed me her design for Flossi earlier this year, I instantly loved her classy little cape and her headdress reminded me of the glamorous, old school Hollywood films that I used to watch with my Grandma. She had a penchant for sequins and cocktails and lived to be 101 years old, so I think her approach to life was an excellent one.
I've been listening to Flossi's playlist today and I keep finding myself waltzing around the kitchen and getting the urge to twirl around street lamps. Just click here to tune in.
Did you spot the extra contest on the bottom your email today? Check it out and make a note of the first item on Flossi's shopping list. There's going to be a lovely prize at the end of it!
Have a glitzy, glamorous, dreamy Sunday, everyone. See you tomorrow when we'll be announcing the winner of our contest from Day 1!
If you're looking for Flossi, she's here.
Thank you to @m_neslihan_m for this Insagram, it's perfect!