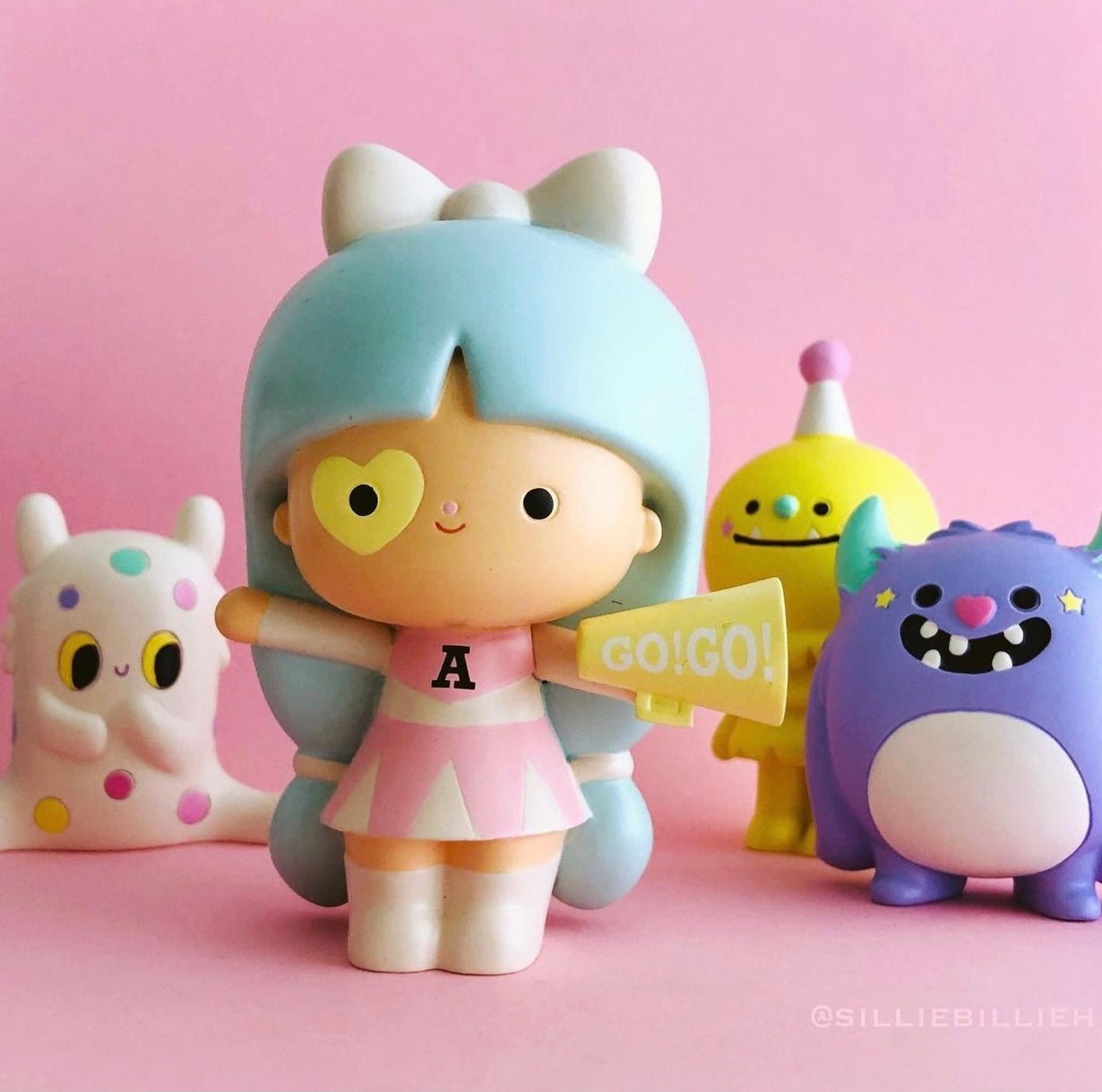 Thanks to everyone who entered our contest about Finding Your Voice. In honour of our Courageous You Momiji doll and her megaphone, we asked you to tell us about somebody who used their voice to inspire you. We chose four winners who will each receive a gift card to select a prize from lovemomiji.com
The winers are:
Ashley
 My Great Grandmother Minnie, she told me to remember it's always the darkest before the dawn. When I have my very low days and depression creeps in, I just remember her words and tell myself it's just the dark and the dawn is on it's way to push through. I miss her every day, but will always cherish her words of wisdom.
H. Madsen
 "People always say that I didn't give up my seat because I was tired, but that isn't true. No, the only tired I was, was tired of giving in." Those words by Rosa Parks have stuck with me throughout life. I met her at the age of nine when she was on a book tour in my city. She was the warmest most genuine person I have ever met and she has been my lifelong hero ever since.
Veronica
 "Stories matter. Many stories matter. Stories have been used to dispossess and to malign, but stories can also be used to empower and to humanize. Stories can break the dignity of a people, but stories can also repair that broken dignity... when we realize that there is never a single story about any place, we regain a kind of paradise." - Chimamanda Ngozi Adichie
Bee Lacey
 My Japanese teacher, affectionately known as Sensei Ramirez is the reason I graduated high school. I spent four years in her class room, everyday all day, and she became more than a teacher to me. She talked about the issues that affected real people, feminism, racism, mental illness - she made me, and the rest of her class, feel heard, feel important, and feel human.
Congratulations to you all! We'll email each of you with your gift cards. 

Discover our Momiji Little Warriors collection here. We hope they'll become little reminders that you are brave, wonderful, kind and strong. 
Image credit: the magnificent @silliebillieh on Instagram. Check out her amazing profile for lots of amazing Momiji pics!