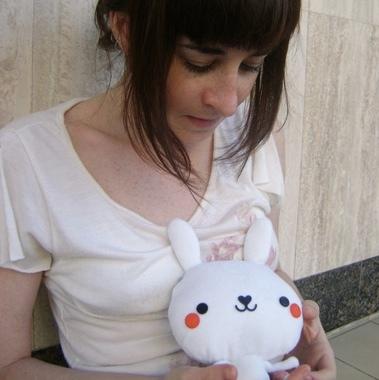 With the end of  2017 in sight it's natural to reflect on the past 12 months and begin to ponder the adventures that await in the year ahead. I've been chatting with our guest designer Luli Bunny about her rituals at this time of year. 
Luli said:
"Christmas and New year in Buenos Aires can be strange. As summer has already started by that time of the year the holidays are a mixture of sunny and very hot days and snowy christmas trees decorating the streets and houses. It's nice to gather with family and friends to have dinner together.
One of my dreams is to be able someday to celebrate new year in a place where you get to see snow and try eggnog and ginger cookies :)
About my traditions, what I enjoy about this time of the year is to get the chance to sit down calmly and make a balance of the things I learnt during the current year and the things I'd like to change in the one to come. I like to plan my goals and to try to make them come true as the year goes by. I also like to treat myself and the ones I love with a special drawing I make for the occasion and always send during December that symbolizes my wish for the year to come.
Also in new year I like to start it eating something I really like to have a happy start, This year I cooked hotcakes with dulce de leche for breakfast :)
I loved the sound of Luli's traditions, taking some quiet time think and reflect...and the dulce de leche for breakfast sounds inspired! I asked Luli if she would put together a special drawing for us so that we could all use it as a starting point for our dreams for 2018. You can colour it, or decorate it and there's space to write your wishes and goals for next year. However you use it, I hope you find it useful.
Click here to get your doodles!
Do you have anything special or unusual for breakfast at this time of year? I'm intrigued. leave us a comment below!
Happy Saturday. See you tomorrow for more goodness!