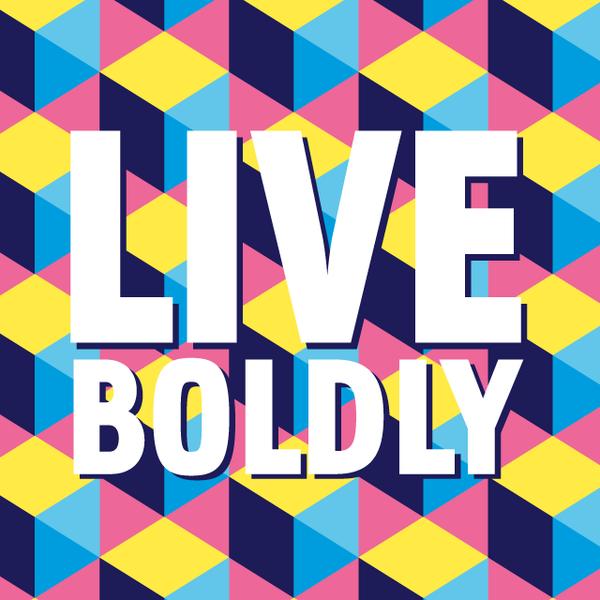 Later this month we'll be taking reservations for something very special. It'll be the first of its kind and we think it's pretty amazing. 

Each year we're going to be launching a Limited Edition Momiji doll with a theme that means something particularly important to us as a company and as individuals. This Momiji doll will be bigger than regular dolls and will be part of our BIG IDEAS collection.

One of the best things about life at Momiji HQ is that we get to hear stories and news from people around the world about their lives and the part Momiji has played in it. Because of Momiji we've met some pretty remarkable people both in real life and through the magic of the internet. We're constantly inspired by your stories of strength, friendship, ambition, hard work, creativity, wanderlust, adventure and sheer determination.

As a brand we try to stand for positive things. We hope that the Momiji on your desk or bookshelf will serve as a little reminder to be happy and embrace life.

The friendships, stories and experiences we've gathered together over our Momiji years helped us to decide that the theme for our 2014 BIG IDEAS doll is LIVE BOLDLY.

We can't wait to show her to you later this month. She represents being brave, positive and embracing every moment. Life isn't always easy, stuff gets in the way, sometimes it's scary, sometimes you want to curl up under a blanket and lose a few days to Netflix and a pint of ice cream. Sometimes we lack confidence and we're told that we can't do or be certain things, maybe because of where we're from, our gender, sexuality or how we look. 

We hope that our BIG IDEAS doll will be an icon for grabbing the future with both hands, ignoring the nay-sayers, finding strength within yourself and taking every opportunity to be clever, funny, kind, healthy, strong, ambitious and completely yourself.

If you'd like to WIN a very special SIGNED LIVE BOLDLY doll then get involved in our Pinterest Contest. We're asking you to spend some time thinking about what LIVING BOLDLY means to you and to create a board that represents that. We're looking for quality over quantity here. We'd like to see images that represent the things, people, places, and ideas that reveal the life that you want to live. Maybe it will include photos of people who inspire you, places you want to visit, the career you're working towards. Perhaps it will include images of things that you might be scared of, but you don't want them to hold you back anymore. 

I spent some time creating my own LIVE BOLDLY board this week, you can see it here.We'll be sharing Helena's with you next week. It might help you think about how you'd like to put your own together. We'll be really interested to see the pictures you choose and the explanations you write underneath to explain what each one means and why you've chosen it.

Here are the key things you need to know

You'll need to sign up for Pinterest to get started. Then...

1. Press 'Follow all boards' on the @MomijiHQ Pinterest page. 

2. Create a board which is dedicated to what LIVING BOLDLY means to YOU.

3. Your board should be titled Momiji LIVE BOLDLY

4. In the description at the top tell us a little bit about your board.

5. Start pinning! Images can be of anything. Please take the time to write a description under each one, telling us WHY you've selected that image and what it represents in your LIVING BOLDLY mission! There's no minimum or maximum amount of pins. You don't have to pin a picture of a Momiji doll or any imagery associated with the contest, but you can if you like.

6. When you're done, email us at [email protected] 
The SUBJECT should be Momiji LIVING BOLDLY. Within the body of your email you just need to include a link to your board on Pinterest.

The closing date is Wednesday 15th October at Midnight GMT.

We'll choose one winner and they will be announced on Friday 17th October 2014. The prize is a LIVE BOLDLY doll which will be signed by our designer and genius, Helena Stamulak.

Terms and Conditions

The competition is open to everyone, everywhere.

You do need a Pinterest account to enter.

You can enter as many times as you like but we'd really encourage you to focus on one entry that really means something to you.

The winner will be chosen by the Momiji HQ team.

The prize is one signed LIVE BOLDLY doll (not yet released).

There is no cash alternative.

The competition is not open to employees of Momiji HQ or anyone directly linked to the company.

Your Pinterest board must not be marked as private or secret so that we can see it.

The closing date is Wednesday 17th October 2014 and Midnight GMT.

The competition is not linked to or supported by Pinterest in any way.

This Promotion shall be governed by the laws of England and Wales and subject to the exclusive jurisdiction of the English courts.

The Promoter's decision is final in all matters. No correspondence will be entered into.
By taking part in this promotion all entrants will be deemed to have accepted and be bound by these terms and conditions.