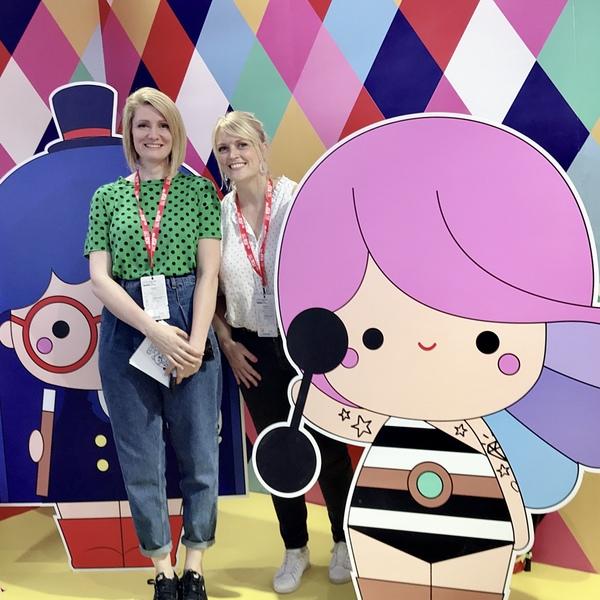 Thanks for all the love since we unveiled the Momiji x Pop Mart Circus series. 
We took a little trip to China for the official launch and got to meet so many lovely people at the Beijing Toy Show. 
We also unveiled our first ever HUGE Momiji doll (this has always been a dream of ours - you can tell from Helena's face how cool it was to see it in real life. Geeking. Out.)
So, the new dolls will be arriving into stock right at the end of this month and you can now place your orders. Here are a few things to keep in mind before you order:
You can either buy a set of 12 pieces or order individual boxes. 
These dolls are made from vinyl so they feel a bit different to our resin Momiji.
At 7 - 8.5cm tall, they're a little bit shorter than resin Momiji dolls.
These dolls don't have messages in the base. 
The boxes are sealed so it will be a surprise when you open it. 
There are 13 characters in total.
If you buy a set of 12 pieces you'll get 12 different dolls. Some boxes will contain the 'extra special' character which is Parsley the pony. She's rare. 1 in 12 sets will contain Parsley (or 1/144 if you're buying single dolls).
We can't combine pre-orders for these dolls with any other purchases. Please don't add anything other than Circus dolls to your basket this time. 
We will have more Circus stock later in the year which you'll be able to combine with orders for resin Momiji. 
Here are a few of our favourite pictures from the trip if you'd like to see.
A set signed by Helena