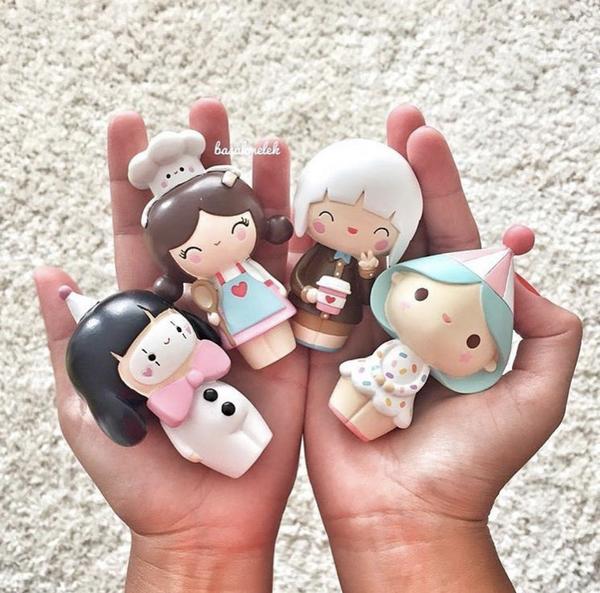 photo by @xleillove
All the way back in 2015 we ran a competition and asked you to tell us which Momiji was your most loved doll. If my maths is right, then I think we must be approximately 87 dolls further on from then, so we thought it was time to check in again. We'll be giving away 5 Momiji dolls to our favourite answers. Just tell us below which is your favourite Momiji of all time and why. Get your entries in before midnight on Sunday and we'll announce our winners next week. If you want a reminder of all the dolls then you can scroll through the Archive here. Maybe there's a doll that reminds you of someone special or one that you've treasured for years. Or perhaps it's one of the newer faces that has captured your heart. Tell us all about it!
photo by @pinkcherryb
And that's not all the good news...it's a BIG FLAT RATE SHIPPING WEEKEND we've just switched on discounted prices so you can treat yourself to a little something. Just select the promo shipping option from the drop-down menu at the checkout and you'll get the discounted rate until midnight on Sunday. 
Happy, happy weekend!

Terms & Conditions
photo by @basakmelekarkayingerkus