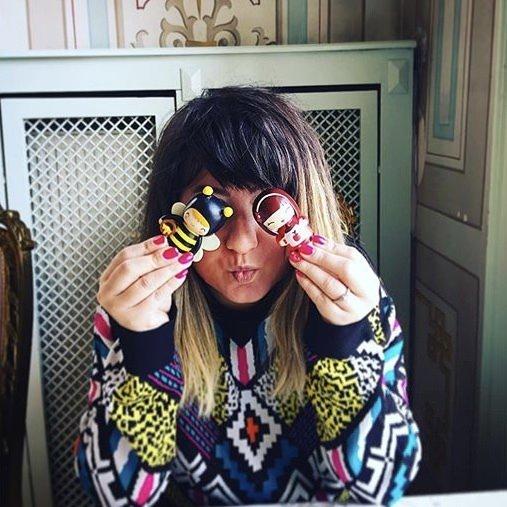 Are you down with Galentine's Day? The term was coined by one of our heros, Amy Poehler in her show Parks and Recreation. What's Galentine's Day? "Oh, it's only the best day of the year." Every February 13th, Amy's character, Leslie Knope, gathers together with her female friends to celebrate those relationships. 
Sounds good, right?
How would you celebrate Galentine's? I reckon the best approach is to forget all that facemask-pyjama-party stuff and organise a day to remember. Here are my top five tips tips for a great Galentine's.
1. Go for a walk. Hear me out on this one. Gather your girls. Get outside, go somewhere remote, preferable with no phone reception. Walking and talking is the perfect way to catch up. Being out in the countryside clears your head and gives you loads of time to have a really good talk with the most important people in your life. You'll feel particularly virtuous and totally ready for my second top tip...
2. Stop walking and sit down somewhere cosy. A pub, a cafe, anywhere warm with friendly staff who will let you sit there for ages and carry on with your important catch-up conversations.
3. Food. Obviously. Lots of it. I don't need to go on. You know the drill.
4. Exchange cards & little gifts...if you're organised you could do a little out of season Secret Santa thing where everyone buys for one person. Write a card for your friends and tell them EXACTLY how much you love them and why. 
5. Remember the group photo. How often do you manage to get everyone together in the same place at the same time? Hardly ever. Ask a passer-by to take a group photo of you all to remember the day.
If you want to earn yourself the title of Super Friend Extraordinaire you could choose a Momiji for each of your girl gang. Click here to find the perfect match.
However you celebrate, I hope you have a great day with your best friends. Happy Galentine's!
Thanks to @kez_z @bywonderland and @habibetimur for these photos from Instagram.