Momiji x Fluffy House Collaboration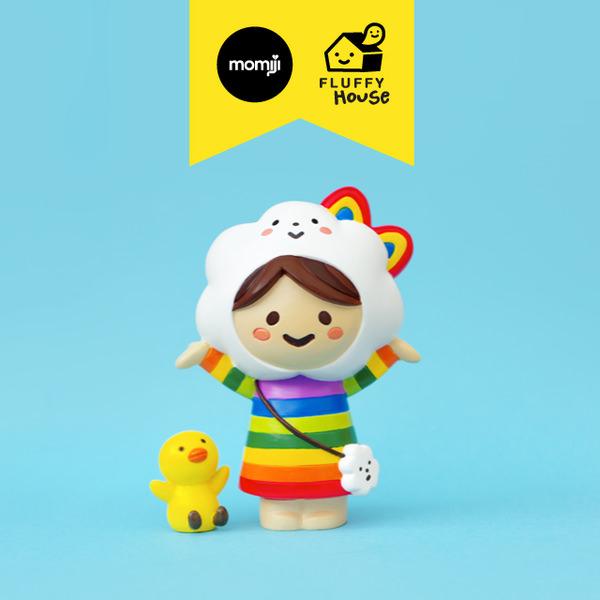 Earlier this year we made some new friends from Hong Kong! We'd been huge admirers of Fluffy House and their dreamy characters over the internet so when we all met up in London for coffee, cake and a little mooch, Helena and I were super-excited. 
It's been tough keeping our Miss Rainbow collaboration a secret since then...but we've been working away behind the scenes to create something that we hope you will agree is super special. Allow us to introduce Miss Rainbow Momiji and Chicky. Miss Rainbow is one of Fluffy House's most loved characters,you may already be familiar with her and her trusty, but cautious friend Chicky. We're very honored to unveil a Miss Rainbow in Momiji form today...and of course Chicky came along for the ride too. He never leaves her side. 
Special packaging
We've created some super-special packaging for this release. Inside the rainbow giftbox you'll find a noodle box for Miss Rainbow Momiji and a teeny one for Chicky too!
This isn't a Limited Edition release but the first 500 pieces are hand-numbered. 
We hope you're as excited as we are. This release just bursts with happiness and we can't stop smiling!
Head over to the shop to find yours.